Welcome

17.10.2017
Network Issues

Dear Settlers,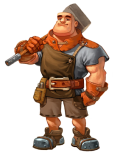 A network maintenance is currently taking place and our game may experience interruptions.
Date: October 17th, 2017
End: approx. 11 pm GMT
What: degradation of network services
There may be very short downtimes of the game and new logins may not be possible. The game will generally stay online. Already logged in players are not affected.

Your "The Settlers Online" Team

17.10.2017
Hotfix October 17th, 2017

Update: The maintenance has been postponed until tomorrow, October 18th.
---
Dear Settlers,
A maintenance will take place shortly. During this time, the game will be unavailable.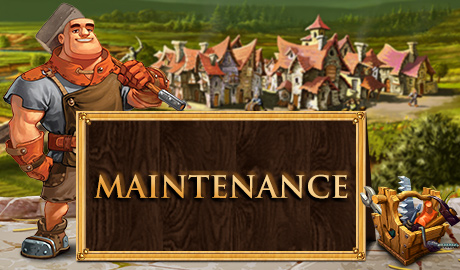 Day: Wednesday, October 18th
Worlds: All (1-2) closed
Start: Approx. 2:00 am EDT
End: Approx. 6:00 am EDT
Adventures & Premium: Times will be extended accordingly
Happy Settling!
BB_Aeyline

13.10.2017
Send us a Postcard - Sixth Winner

Dear settlers,
Our sixth winner, German player jave22 sent us a postcard of a special encounter with one of our favourite TSO characters, all the way in Mallorca!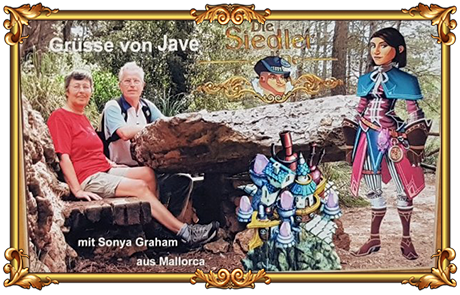 I wonder what they discussed at this stone table - future expedition plans maybe? Check out jave22's postcard in our forum!
Happy exploring!
BB_Aeyline

12.10.2017
Community Meeting in Dusseldorf

Dear adventurers,
Following up on our gamescom meetings, a truly special "Community day" is in the works. On Friday the 13th, 12 audacious Settlers are invited to embark on an uncanny adventure in our "Hoffice" in Düsseldorf.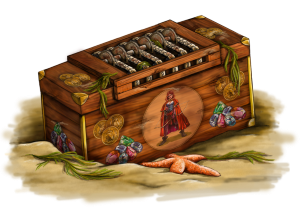 The adventure awaits us

These brave Settlers are in for a surprise as we introduce exclusive content, but you will not be left out: Follow us on Facebook and Twitter for live updates.

Enjoy the experience,
BB_Aeyline

12.10.2017
Dev Diary Halloween Event 2017

Settlers, beware!
A spook-tacular Halloween Event is making its way to the game. Zombies, ghosts and golems will soon take over your island! Are you prepared to face them?

Don't fret, grab some garlic and check out all details in our Halloween Dev Diary.
Witch-ing you a great event!
BB_Aeyline

09.10.2017
Paysafecard Promotion

Dear Settlers,
Along with our partner Paysafecard, we offer you a special opportunity to get coveted Gems for The Settlers Online during October.
From October 9th to October 22nd, 2017, you will find a special package in our Gem shop that comes with an exclusive 50% Gem bonus.
Each player can purchase this package once.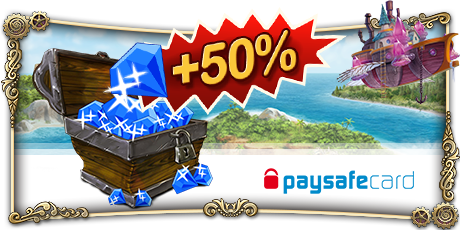 Enjoy your shopping tour and have fun spending the Gems!
Your "The Settlers Online" Team

06.10.2017
Send us a Postcard: Fifth Winner

Howdy!
Our fifth winner, Polish player penelopa21 sent her postcard all the way from big, sunny Australia, "where the sun shines bright and the sky is blue"!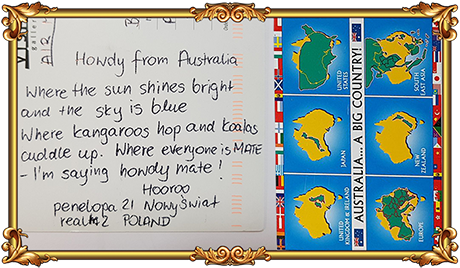 We certainly wouldn't mind getting more sunlight here in Germany! Check out penelopa21's postcard in our forums!
Hooroo!
BB_Aeyline

21.09.2017
Ask Me Anything: Latest Answers

Dear players,
Find out why it isn't possible to have two loot spots at the same time, what Game Design feels about map shortcuts and much more in our latest batch of AMA answers!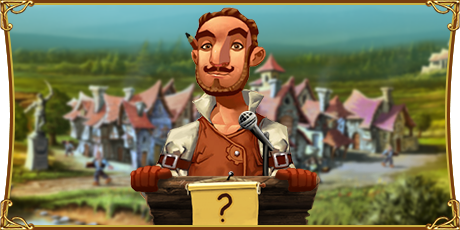 On a lighter note, our CM team reveals their daily routine, favorite magnets, books and the color of their... socks. Read everything in our forum!
Note: With 145 published answers, we will be taking a short break before resuming our usual AMA rounds of answers.
Have fun!
The Settlers Online Team