Welcome

17.05.2019
Extended Database Maintenance

Dear Settlers,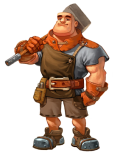 On Monday and Tuesday, 20th & 21st of May, an IT infrastructure task will take place and require the servers to be taken offline.
Please plan your game activities accordingly.
Date: 20.05.2019 - 21.05.2019
Timeframe: approx. Monday 20:00 pm ET - approx. Tuesday 06:00 am ET
Game: All gameworlds closed
This maintenance will also include the deployment of our next game version featuring several fixes - more info here.
Adventures and Premium will be extended.
Kind regards,
BB_Odhran

17.05.2019
Test Server: Summer Event

Dear Settlers,
The weather is warming up, and we've just deployed this year's Summer Event on our Test Server for you to try: new specialists, buffs, a new Storage Tower and a cosy Tree House to hang out in - just to name a few additions!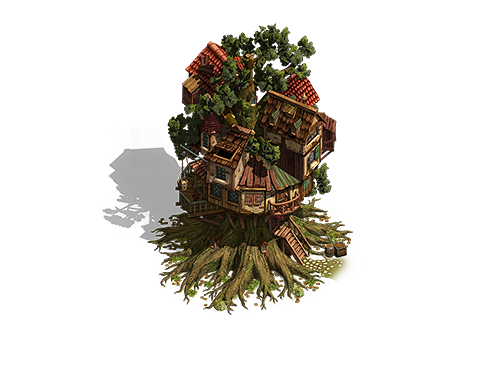 Once the version is finalised, a corresponding Dev Diary will be published.
Visit tsotesting.com for more details and don't forget to let us know what you think!
Happy Testing!
BB_Odhran

15.05.2019
Community Update 15/05/2019

Dear Settlers,
We'd like to update you on some important topics, and their latest status; especially the Easter 2019 Achievements, loading times and the Mountain Clan Campaign.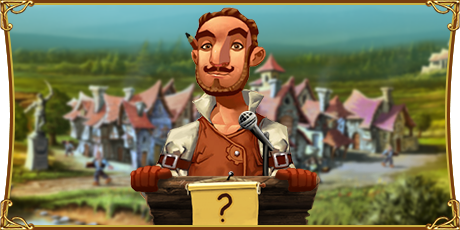 Read the full details in our dedicated forum post.
Happy settling,
BB_Odhran

13.05.2019
Changelog 21.05.2019

Dear Settlers,
In this update, we're adding the Improved Lettersmith and Premium Friend Buff to the merchant, as well as making some improvements to Weekly Challenges!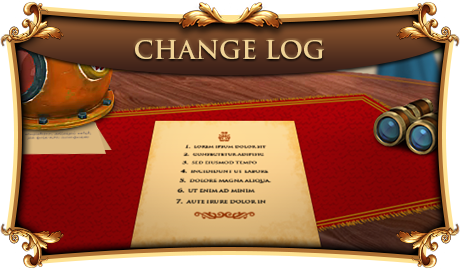 Read more about the upcoming version in our Change Log.
Happy settling,
BB_Odhran

30.04.2019
Guide: Better loading times

Dear Settlers,
With the help of our diligent settlers, we created a post that contains a workaround on how to improve long loading times for the following browsers: Chrome, Chromium, Opera, Firefox and Vivaldi.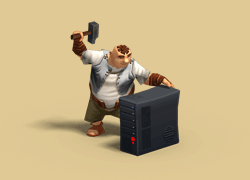 If you're experiencing any of the mentioned issues in this forum-entry, please follow the provided instructions. Furthermore, you could also use our official Slim-Browser.
Your Community Team

05.04.2019
Dev Notes: Weekly Challenges

Dear Settlers,
We've been closely monitoring your feedback in regards to Weekly Challenges, which were introduced last year. Today, we'd like to go through some improvements we're going to make based on your valuable comments, as well as explaining the thought-process that goes into making these decisions.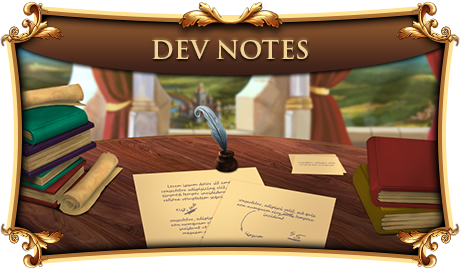 Please visit our forums to read the >full details<.
Please be aware that these changes can now be tested over at the Test server. Please let us know any additional feedback you might have after testing.
Happy Settling!
BB_Odhran

30.01.2019
Leave a Note

Dear adventurers,
We all know the strange sounds our specialists or generals give. If your specialists could leave messages or notes to visitors on your island, what would these texts look like? Are they more funny or maybe quite charming?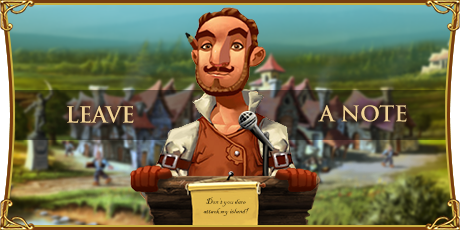 Share the funniest ideas with the community in our Forum!
Happy settling,
BB_Odhran

23.01.2019
Handwriting Day

Dear calligrapher,
Today it's Handwriting Day and it does not only ask you to put your pen to the paper, but also to share some of your special achievements throughout the years.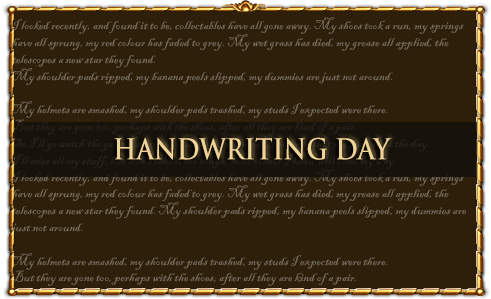 If you created something special and outstanding with the art of letters, share your experiences with the Community in the Forum!
Happy Settling,
BB_Odhran

18.12.2018
Forum Spotlight

Dear Settlers,
Take a look at QueenGaleria's Christmas wishlist!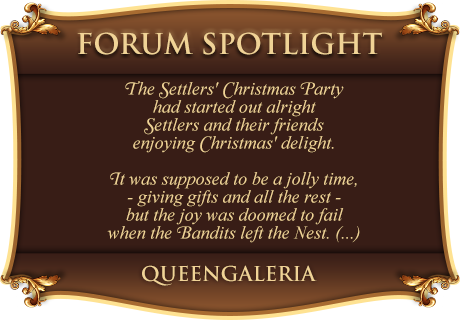 We're proud to have such talented and visionary settler in our community. But don't just take our word for it: go read the entire wishlist in our forums!
Enjoy!
BB_Odhran