News archive

23.11.2020
Special Winter Offer

Dear Settlers,
Get a first taste of the winter holiday season with our bonus +125% Gem packages!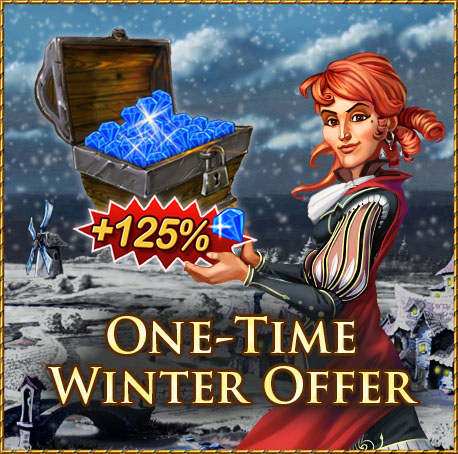 Start: 23rd of November 2020
End: 28th of December 2020
Bonus: +125%
Restrictions: One purchase per player

Ride your sleigh to our festive shop to find out more!
Enjoy the Winter season!
Your "The Settlers Online" team

23.11.2020
TSO Future Timeline & FAQ

Dear Settlers,
We know you're all desperate to know what's in store for the rest of this year, and even into the new year as well! So, we've put together an informative post to help answer your most burning questions: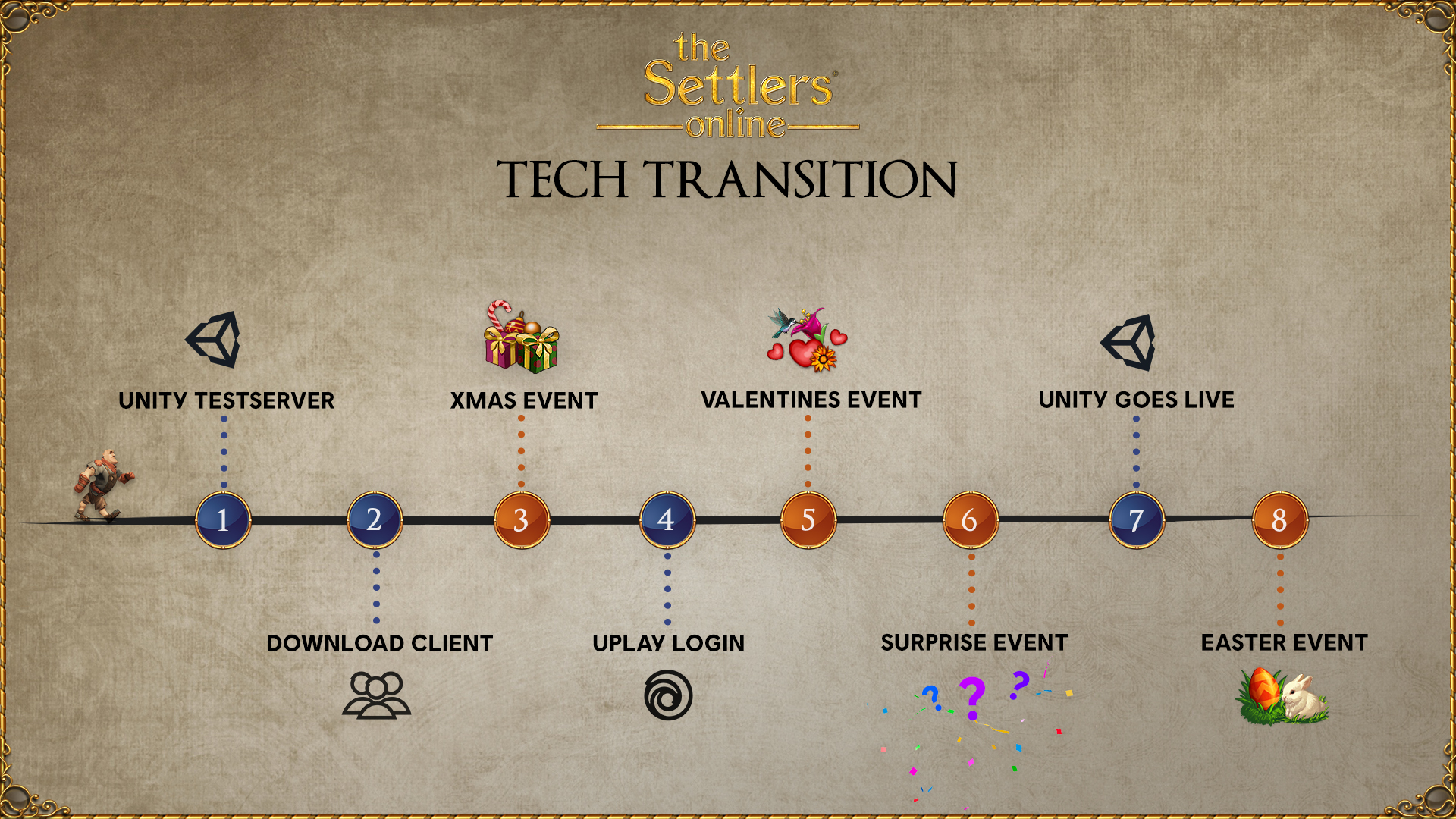 We've created a timeline for our future plans: including key milestones for the Unity transition, as well as key events for the next several months. Head on over to our >forum<, where we've also answered your most frequent questions in relation to Unity!
Happy Settling!
BB_Trafffer

20.11.2020
Cooking Class 2020: Soyatemp

Dear Settler Cooks,
we wanted to share a special recipe with you this week, instead of a buff you will be able to recreate a whole adventure! Soyatemp & JohnyKay created an extraordinary "Misty Cake". How do you like it?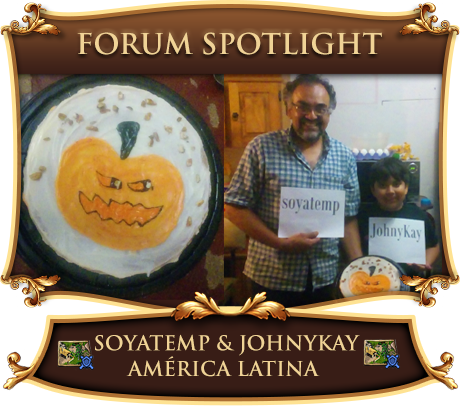 Join the Cooking Class!
Enjoy the Food!
BB_Trafffer

16.11.2020
Game update 17.11.2020 [done]

Dear Settlers,
A game update is scheduled for Tuesday. This update will include the currency conversion for the Halloween event items and more! During this time, the game will be unavailable.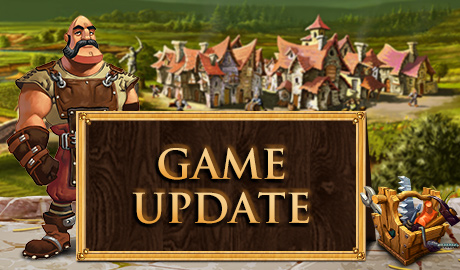 Day: Tuesday, November 17th
Game Worlds: (1 - 2) Closed
Start: Tuesday Approx. 02:00 EST
End: Tuesday Approx. 06:00 EST
Adventures & Premium: Times will be extended
A full Change Log has been posted on our forums.
Happy Settling!
BB_Trafffer

16.11.2020
Support Ticket Issues

Dear Settlers,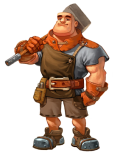 We've identified an issue with our Support Ticket system, which may lead to delays in when your ticket reaches us and when we can respond.
Rest assured that we're actively working to resolve this issue as soon as possible, and get the service back to full function.
In the meantime, if you have any issues or concerns, please try our other methods of contact such as the forums, social media or even a friendly poke in-game via a private message!
Happy Settling!
BB_Trafffer

13.11.2020
Cooking Class: Zalbar

Dear fancy cooks,
This week we want to introduce to you a recipe that reached us from the Russian instance. A very special Buff that everyone loves. Do you also love the Fishplatter that Zalbar created?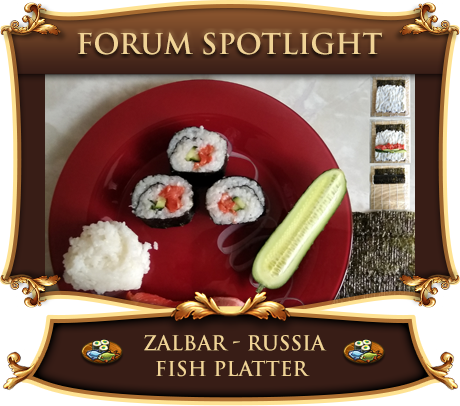 Join the Cooking Class!

Enjoy the Food,
BB_Trafffer

09.11.2020
Database Maintenance [done]

Dear Settlers,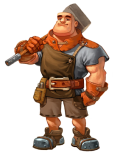 On Monday 9th of November, an IT infrastructure task will require the game servers to be taken offline.
Please plan your game activities accordingly.
Date: 09.11.2020
Timeframe: approx. 20:00 EST - approx. 06:00 EST
Game: All gameworlds offline
Adventures & Premium: Times will be extended
Happy Settling!
BB_Trafffer

09.11.2020
Change Log 17.11.2020

Dear Settlers,
This update includes a brand new adventure and quest chain!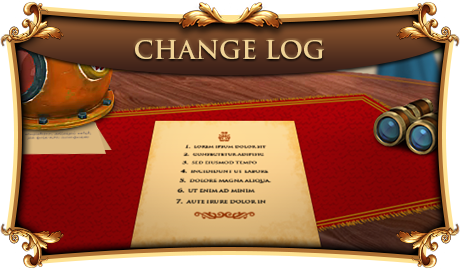 Read more about the upcoming version in our Change Log.
Happy settling,
BB_Trafffer

06.11.2020
Cooking Class 2020: HaraldBluetooth

Dear settler cooks,
While MOD_Mummy is wandering through the german chats hoping for help in finding clues to a super-secret hiding place, our today's settler recipe shows you how to bake your own mummies.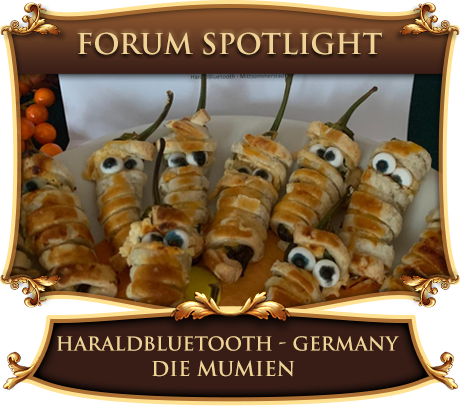 Join the cooking class!

Enjoy the food,
BB_Trafffer

30.10.2020
Halloween Gifts

Spooky-greetings Settlers!
You receive word from the gates that a ghastly Pumpkin carriage has arrived at your home-island, so you rush down to see what's going on!

Check your in-game mail!
Log in to find out the rest of the story and claim your gifts!
Happy Halloween Event!
The Settlers Online Team