Welcome

06.07.2015
Maintenance 07/07

Dear Settlers,
Weekly maintenance for this week will take place on Tuesday.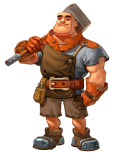 Worlds: All (1-2) closed
Day: Tuesday, July 7th
Start: Approx. 4:00 AM EDT / 1:00 AM PDT
End: Approx. 7:00 AM EDT / 4:00 AM PDT
Adventures & Premium: Times will be extended
Guild quests: Will be reset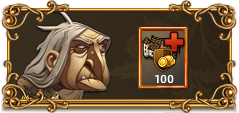 All active guild members will receive 100 Guild Coins.
The Guild Coins will be sent via an in-game message during the maintenance.
Happy Settling!
BB_Endesmor

04.07.2015
Happy 4th of July!

All Settlers of your kingdom made a lot of preparations to celebrate today's occasion.
Enjoy gathering with family, friends, and the long standing traditions
of floral decorations, picnics and parades.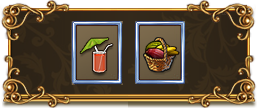 Happy Settling!
BB_Endesmor

30.06.2015
New Blue Byte Backstage episode

Dear Settlers,
Check out the new video! This time the new "Rankings" and "Progression System" features are explained. Furthermore, the "Midsummer Night Event" gets introduced.
https://www.youtube.com/watch?v=BSup9XE_qRk
Happy Watching!
BB_Endesmor

24.06.2015
GM Trivia 06/26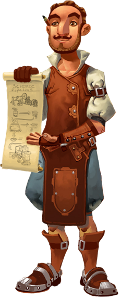 Dear Settlers,
We will hold a Trivia event this Friday, June 26th.
This week's trivia theme is "Ubisoft at E3".
Join us for this event at 1:45pm EDT on Zeus / 2:20pm EDT on Ares.
Five questions. Four winners per question. Free Gems.
Have what it takes? Play Now or Read the Rules.
Happy Settling,
BB_Endesmor

19.06.2015
Midsummer Night Special Event

Dear Settlers,
Since Easter 2015, event resources earned in the past cannot be used in upcoming events. During the upcoming Special, any remaining event resources can be exchanged for Tokens which can be spent on items from 2014's events.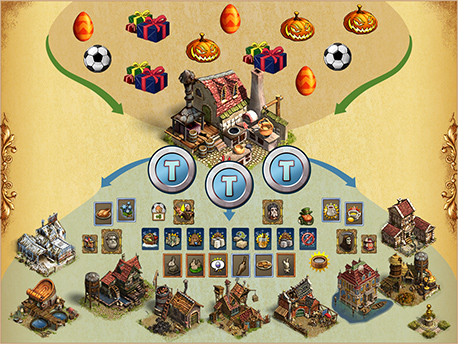 Click to enlarge
Read more details in the forums.
Happy Settling!
BB_Endesmor

12.06.2015
Dev's Diary - PvP Progression/Ranking

Dear Settlers,
Already introduced with the last Sneak Peek, 2 new PvP features and an awesome new water building will go live with the next game version.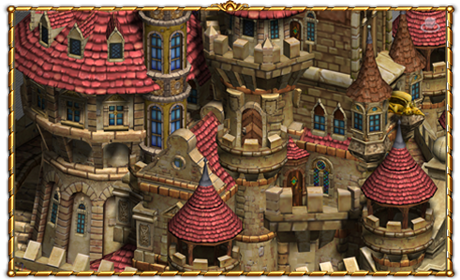 Water Castle - Upgradable every 2 PvP level up
Progression System:
A new level system for Expeditions. Gather PvP XP and get great rewards.


PvP Ranking:
Compare your Expedition PvP skills to other player's accomplishments.
The latest Dev's Diary introduces the new features and explains them in detail.
It is published in our forums.
Happy Settling!
BB_Endesmor

05.06.2015
Forum-Spotlight: Ship, ahoy!

DeARRR Settlers,
Fuerst_Vlad is an institution when it comes to fan creations. He is also a dedicated "Anno Online" fan and this time, he created a very nice video animation!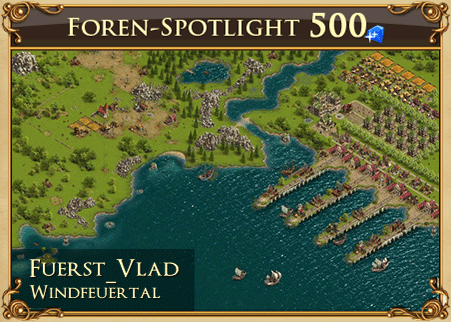 Jump to original forum post and video
Happy Sailing!
BB_Endesmor

21.05.2015
Guild Market Vote Results

Dear Voters!
Thousands of Settlers participated in the recent international survey about the next guild market items. The data has been checked and all calculations are done. On the picture below you can see all items selected by the Community: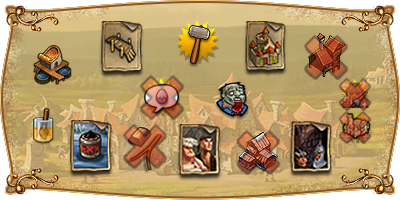 You want more details? Please check out the forum post.
Happy Settling!
BB_Endesmor