Welcome

27.11.2015
International Forum Spotlight
Dear friends of Ali Baba and Co,
Fuerst_Vlad, a German hobby map architect, seriously has to remove "hobby" from his forum rank. His most recent adventure map reminds us of Dubai's "Palm Islands".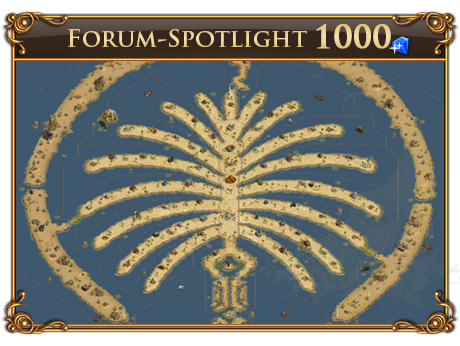 Original post in the German forum
Download the map: small (1,3 MB), medium (3,8 MB), huge (23 MB)
An incredible work - worth 1,000 Gems to us!
Cheers to Fuerst_Vlad @ Germany!
BB_Endesmor

26.11.2015
Happy Thanksgiving!
The smell of turkey and pie wafts through the air, families and friends begin to gather, and the leaves have turned beautiful colors.
It's that time again, to take stock of all that has happened in the past year and share our thankfulness with others!

As a thank you, we have sent the following buffs to your in-game mail.
Happy Thanksgiving,
BB_Lyedra & BB_Endesmor

23.11.2015
Sneak Peek: Guild Quest Rework
Dear Settlers,
in addition to the stacking feature, the most recent version on www.tsotesting.com also introduces some exciting changes to the guild quests!

More information can be found in the corresponding Sneak Peek
Have fun testing!
BB_Endesmor

13.11.2015
Forum Spotlight
Dear Settlers,
The Forum Spotlight awards the most interesting and creative contributions our players have decided to share with us.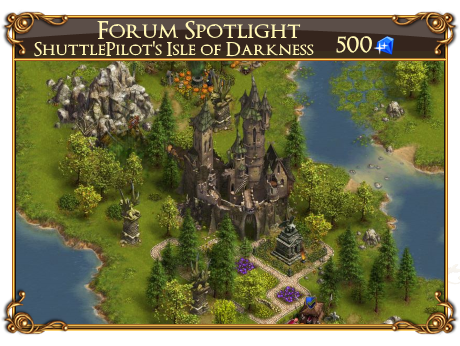 Congratulations to ShuttlePilot from Zeus for winning 500 gems! The full picture is available in our forums.

Happy Settling!
BB_Endesmor

12.11.2015
Sneak Peek: Star Menu Spring-Cleaning
Dear fans of comfy Star Menus!
You can finally get your hands on a long-awaited feature. Are you tired of searching through 6,516,321 pages for one particular item? In that case you'll love the upcoming stacking feature! Test it for the first time on www.tsotesting.com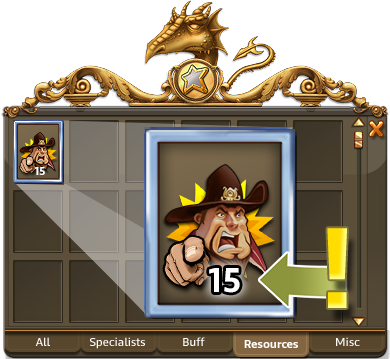 Read more details about the upcoming feature in the latest Sneak Peek.
Happy Stacking!
BB_Endesmor

11.11.2015
Happy November 11th
All Settlers of your kingdom made a lot of preparations to celebrate today's occasion.
Enjoy gathering with family, friends, and the long standing traditions
of floral decorations, picnics and parades.
Happy Settling!
BB_Endesmor

03.11.2015
Community Vote: Updated
Dear Voters!
Update 11/03: The Friary was added. Why? Read more here.
For the 8th time you, the entire worldwide Community, voted for items that will be included in the next version of the Guild Market offers. The new items will be implemented approximately in November. Thank you for the overwhelming participation.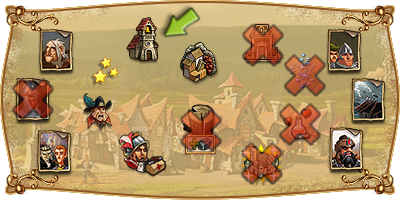 Check out all result details in our forums
Happy granite farming (soon)!
BB_Endesmor

29.10.2015
Sneak Peek: Christmas Event 2015
Dear Present-Hunters,
Santa is fast: He dropped a new Sneak Peek in our forum's chimney.
The text from Santa provides first insights into the upcoming Christmas Event.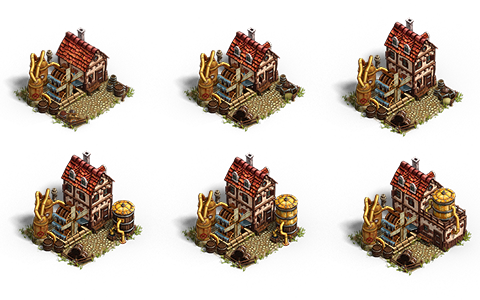 An early version will soon be available, check tsotesting.com for details.
Happy Sneaking!
BB_Endesmor

16.10.2015
Halloween Event 2015 - Dev's Diary
Dear Settlers,
Don't be scared, although the spooky time begins: The Halloween Event 2015 brings you new content, such as the improved farm, new Event Achievements and more.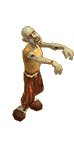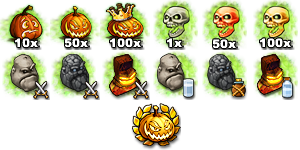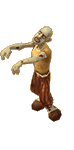 Check out the Halloween Event 2015 Dev's Diary.
We highlighted changes from last year for you.
Spooky Settling!
BB_Endesmor

08.10.2015
Guild Market Community Vote
Update 11:00 am EDT: The vote is now live!
Dear Settlers,
The offers in the Guild Market section will be changed in one of the upcoming game versions. The communities all over the world are invited again to vote for the preferred items. The vote has already started!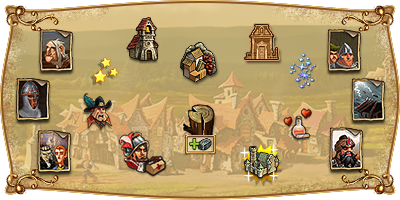 Please check the forum for further details.
Happy settling!
BB_Endesmor