Welcome

06.05.2015
Midsummer Night Event
Dear Settlers,
With this year's Easter Event, a new Event Resource was introduced. Old Eggs couldn't be used. Former Event resources can generally not be used in upcoming Events anymore. More details & background: DevBlog - New Event Resources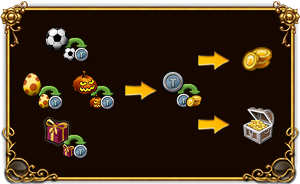 All former Event resources can be exchanged
in a special Event during Summer time
An early version of the new Midsummer Night Event was just released on the international test server. Check the test server news for more details.
Happy testing!
BB_Endesmor

01.05.2015
GM Trivia 05/04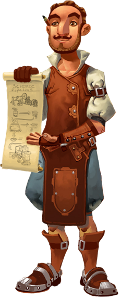 Dear Settlers,
Thanks to our moderators, we will hold a Trivia event this Monday, May the 4th. This week's trivia theme is "the Star Wars saga".
Join us for this event at 1:45pm EDT on Zeus / 2:20pm EDT on Ares.
Five questions. Four winners per question. Free Gems.
Have what it takes? Play Now or Read the Rules.
Happy Settling,
BB_Endesmor

23.04.2015
Sneak Peek: PvP Update
Dear Settlers,
With your help and the feedback we received all around the world,
two major features were developed for the PvP/Expedition mode.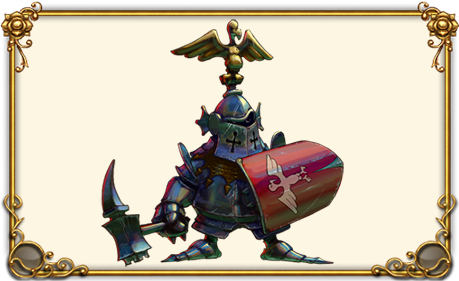 The Black Marshal
Progression System:
A new level system for Expeditions. Gather PvP XP and earn great rewards

PvP Ranking:
Compare your Expedition PvP skills to other player's accomplishments
Read more about it in our latest Sneak Peek.
Happy Testing!
BB_Endesmor

10.04.2015
International Forum Spotlight
Dear Settlers,
Torfkopp from Germany was on the look-out and managed to take a few snapshots of the Rabbids. Some of them show very peculiar behaviour, but see for yourself: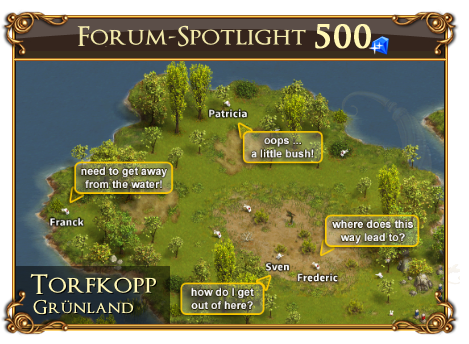 Click on the picture for the full size version
We thank torfkopp for this fantastic idea and congratulate him with 500 gems!
Click here for more details.
Happy Settling!
BB_Endesmor

01.04.2015
Fan Sites: Studio Visits
Dear Settlers!
On Friday, 27th of March 2015, the teams of the German fan sites "Siedler-Vision" and "DSOTalk" visited the Ubisoft / Blue Byte Studio in Düsseldorf, Germany.
Even the famous courtyard ducks were introduced.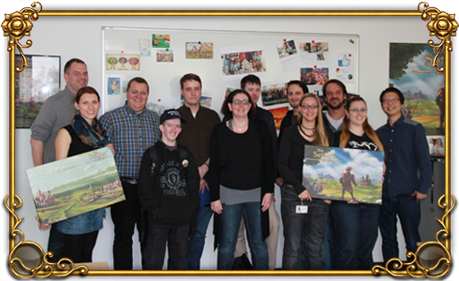 A brief recap with some photos was published in our forums.
If your fan project team also wants to visit Blue Byte, the Community Team is looking forward to your message via Support contact form.
Thanks for all your work, fans!
BB_Endesmor

01.04.2015
Forum Spotlight from Italy
Dear Settlers!
Maughrem from the Italian instance shared his Forum Spotlight creation: The Rabbids Breeding Farm. Finally we know where the Raving Rabbids come from!
Click on the picture for full size version

Take part in our Forum Spotlight! There are 500 gems as prize.
Click here for more details.
Happy Settling!
BB_Endesmor

26.03.2015
Eggs and buffs for you
Dear Settlers!
In the spirit of Easter, you have to find the new stripy eggs,
but some Raving Rabbids distracted your Settlers from searching.

The Easter bunny sent a gift package to all active egg hunters
and reproved her evil cousins to stop playing pranks.
Enjoy!
BB_Endesmor