Welcome

30.03.2015
Maintenance 03/31
Dear Settlers,
The Weekly Maintenance will take place on Tuesday, March 31st.
Important information regarding maintenance:
Start: 4:00 AM EDT / 1:00 AM PDT
End: 7:00 AM EDT / 4:00 AM PDT
Guild quest reset: Yes
All active guild members will receive 100 guild coins.
Adventure and Premium Time will be extended.
For more information, please visit our forums and read the changelog.
Thank you for your patience!
ΒΒ_Endesmor

26.03.2015
Eggs and buffs for you
Dear Settlers!
In the spirit of Easter, you have to find the new stripy eggs,
but some Raving Rabbids distracted your Settlers from searching.

The Easter bunny sent a gift package to all active egg hunters
and reproved her evil cousins to stop playing pranks.
Enjoy!
BB_Endesmor

25.03.2015
DevBlog: New Event Resources
Dear Settlers,
with this Dev Blog entry, Gamedesign team provides a glimpse behind the curtain again. This year's Easter Event introduced "Stripy Eggs" as new Event resource.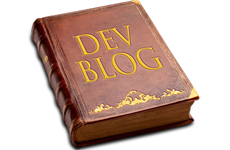 BB_Turian explains, why it was decided to have several changes for event resources.
Read the complete entry in our forums
Happy Egg-hunting!
BB_Endesmor

24.03.2015
Game update on Wednesday [COMPLETE]
Dear Settlers,
A game update will be deployed tomorrow. The game will be closed for this task.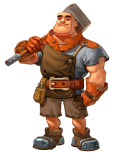 Day: Wednesday, March 25th
Duration: Approx. 5:00 am - 7:00 am EDT
Game: All gameworlds (Zeus & Ares) closed
Adventures & Premium: Time will be extended by 6 hours
Gifts: A gift package will be sent this week
You can find details about the update here.
Happy Settling!
BB_Endesmor

20.03.2015
New Blue Byte Backstage episode
Dear Settlers,
Check out the new video! This time, Game Design explains the new "Scenarios" and "Mountain Buff" features. Furthermore there are a couple of Community topics and a big THANK YOU goes to our moderators all over the world!
https://www.youtube.com/watch?v=Nl1PWXdVDsA The video contains optional English subtitles.
Happy Watching!
BB_Endesmor

18.03.2015
Gifts from a small bunny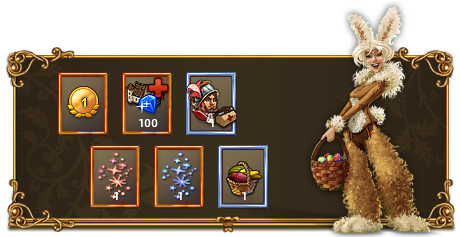 All players who have been settling recently, received a gift package.
Why? - Please check your ingame mails!
Happy looting!
BB_Endesmor

13.03.2015
Dev's Diary: Easter Event
Dear egg hunters!
Crazy Rabbids all over the place, Easter baskets and colored eggs will soon be decorating kitchens and living rooms. Time for some Easter spirit in the game!

In this year several new features, a new event resource, level 6 for more buildings and many new items will be included.
The Easter Event starts on Tuesday, March 17th, after the maintenance.
The new Dev's Diary provides more details in the forum.
Happy Easter!
BB_Endesmor

11.03.2015
GM Trivia 03/12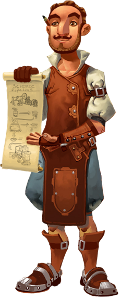 Dear Settlers,
We will hold a Trivia event this Thursday, March 12th. This week's trivia theme is "Name that tune".
Join us for this event at 2:45PM EDT on Zeus / 3:20PM EDT on Ares.
Five questions. Four winners per question. Free Gems.
Have what it takes? Play Now or Read the Rules.
Happy Settling,
BB_Endesmor

06.03.2015
Scenarios & Daily Quests adjustments
Dear Settlers,
a new Developer's Diary was just published in our forums. This time, the new Scenario adventures and changes of the Daily Quests are introduced.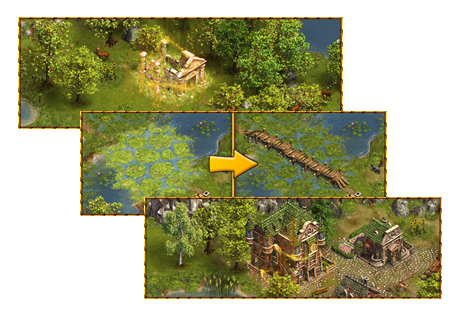 Read the details: here
The new game version including the described changes is
going to be deployed on March 10th, 2015.
Happy Settling,
BB_Endesmor