Welcome

02.03.2015
Maintenance 03/03
Dear Settlers,
The Weekly Maintenance will take place on Tuesday, March 3rd.
Important information regarding maintenance:
Start: 4:00 AM EST / 1:00 AM PST
End: 9:00 AM EST / 6:00 AM PST
Guild quest reset: Yes
All active guild members will receive 100 guild coins.
Adventure and Premium Time will be extended.
For more information please visit our forums.
Thank you for your patience!
ΒΒ_Endesmor

27.02.2015
Settlers Carnival - by bomwite
Dear Settlers,
The Forum-Spotlight awards the most interesting and creative contributions our players have decided to share with us.
Thanks bomwite from Zeus for sharing your creation with us and congratulations for winning 1000 gems!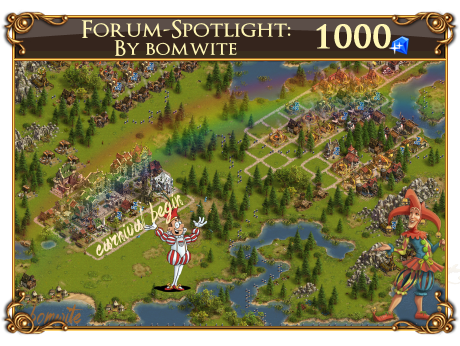 Congratulations!
BB_Endesmor

26.02.2015
Sneak Peek Update: Easter 2015
Dear egg friends,
A few changes were made to the Easter event 2015. Based on your feedback, we changed the available event items amongst other things .

New details about the way the former event resources can be spent in the future
Read more in the Sneak Peek update that was recently published in our forums.
The new event version will be published on the international test server this week.
Happy testing!
BB_Endesmor

25.02.2015
GM Trivia 02/27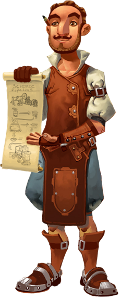 Dear Settlers,
Thanks to our moderators, we will hold a Trivia event this Friday, February 27th. This week's trivia theme is "Movie Quotes & Oscars".
Join us for this event at 1:45PM EST on Zeus / 2:20PM EST on Ares.
Five questions. Four winners per question. Free Gems.
Have what it takes? Play Now or Read the Rules.
Happy Settling,
BB_Endesmor

14.02.2015
From the heart of the Community...
Dear Settlers,
2015 starts with another nice love story from the heart of the Community:
loulou200 and padawan7060 have been settling in the French version since the beginning of 2012. They met each other in the game which nullified the distance of 800 km. They fell in love and recently exchanged their vows.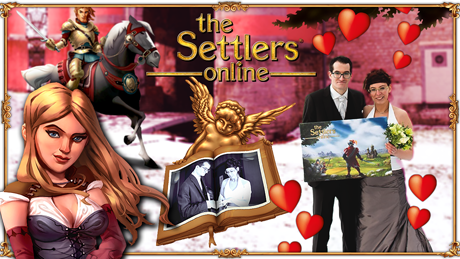 "Thanks to TSO, our love was born on screen before it crossed borders."
You want to share a nice story connected with The Settlers Online, too? Do not hesitate to get in touch with our Community team!
Have a lovely day
BB_Endesmor

14.02.2015
Gift package from St. Valentine
Dear loving ones!
Today your island is covered with love. Hugging settlers are everywhere...
For today's occasion, St. Valentine sends you a special gift package to write love letters to your beloved ones, family and friends.

Please check your ingame mailbox to grab your gifts.
Have a nice cuddly day!
BB_Endesmor

13.02.2015
Dev's Diary - Shotfirer
Dear Settlers,
A new way of getting more building space becomes available! With the Shotfirer
it will be possible to detonate certain mountains from the home island.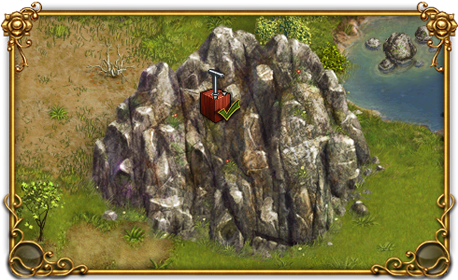 This shattering feature will be available on February 24th 2015.
Read more in the latest Dev's Diary: Link
Happy destruction!
BB_Endesmor

12.02.2015
Sneak Peek - Easter Event
Dear Settlers,
This year's Easter Event provides even more surprises.
New Stripy Eggs, more level 6 buildings & buff adventures!
Click here and have a look at the sneak peek of the Easter Event 2015!



New level 6 buildings


What is a sneak peek?
Sneak peek is a brief news presenting some aspects of upcoming game updates. After finalizing the version, a corresponding developer's diary will be published.
Happy settling!
BB_Endesmor

11.02.2015
Forum-Spotlight: Carnival Special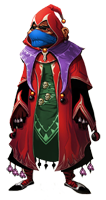 Dear Settlers!
Forum-Spotlight rewards nice contributions posted by Community members with 500 gems. During the next weeks, postings chosen for Forum-Spotlight presentation will get 1,000 gems!
Time span: February 11th – March 1st, 2015
Costumes with relation to "The Settlers Online" are very welcome! Read more in the forums .
Have fun during Carnival!
BB_Endesmor

06.02.2015
What is that?
Dear Settlers,
Recent archaeological excavations uncovered a blueprint of a so far unknown building. Your architects drew an egg-tastic sketch.
What in the name of the Easter Bunny could that be?!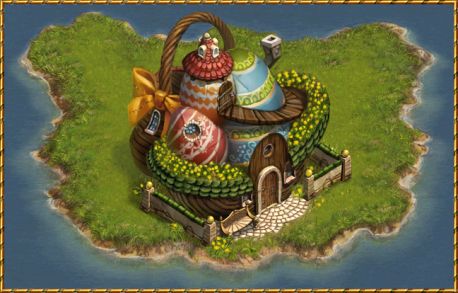 Guess & discuss in our forums.
Happy settling!
BB_Endesmor